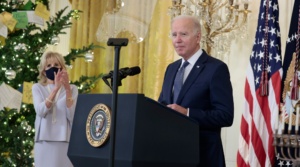 Facebook Twitter LinkedIn By Ron Kampeas WASHINGTON (JTA)  President Joe Biden is bringing a Jewish High Holiday celebration to the White House for the first time. His White House is hosting a Rosh Hashanah reception on Sept. 30, Jewish Insider reported on
Read More »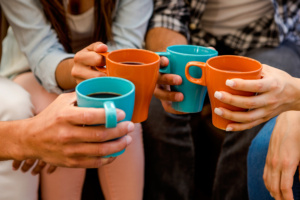 Eighteen months ago, the life I had known ended. Though my fantastic wife of more than 50 years suffered from Parkinson's for a long while, her sudden passing was still completely unexpected. Fortunately, I had, and have, wonderful family and friend support. However, relatively quickly it hit me that virtually everyone with whom I had more than an incidental relationship was a couple. And while we could still have a connection, the dynamic had somehow changed. When some activity was being planned by one or another of my circles, I was no longer first on its mind. I felt I had to keep giving reminders that I wanted to be included. I recognized this was happening, but didn't have an idea of what to do about it.
Read More »
Celebrating High Holidays in Charlotte 2022
Thank you Levine Hearing for sponsoring CJN website
Thank you to our advertisers
"Thank you Levine Hearing for sponsoring the CJN website."
Subtitle
For easier viewing, read in full screen by clicking the icon
in the lower right corner of the viewer.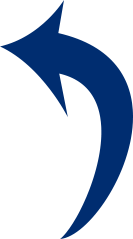 About Us
The Charlotte Jewish News is a monthly (except July) publication dedicated to informing, representing, and engaging the Greater Charlotte Jewish community. The CJN reports on news and upcoming events of the local Jewish agencies, accomplishments of the members of the local Jewish community, and stories about Jewish holidays and events in Charlotte, the U.S., and Israel.
The CJN is affiliated with the Jewish Federation of Greater Charlotte and operates as a nonprofit organization under the Federation's 501(c)(3)
Don't Miss a Thing
Sign up and get the latest news...